Wedding Insurance: Say 'Yes,' to Peace of Mind
May 19, 2021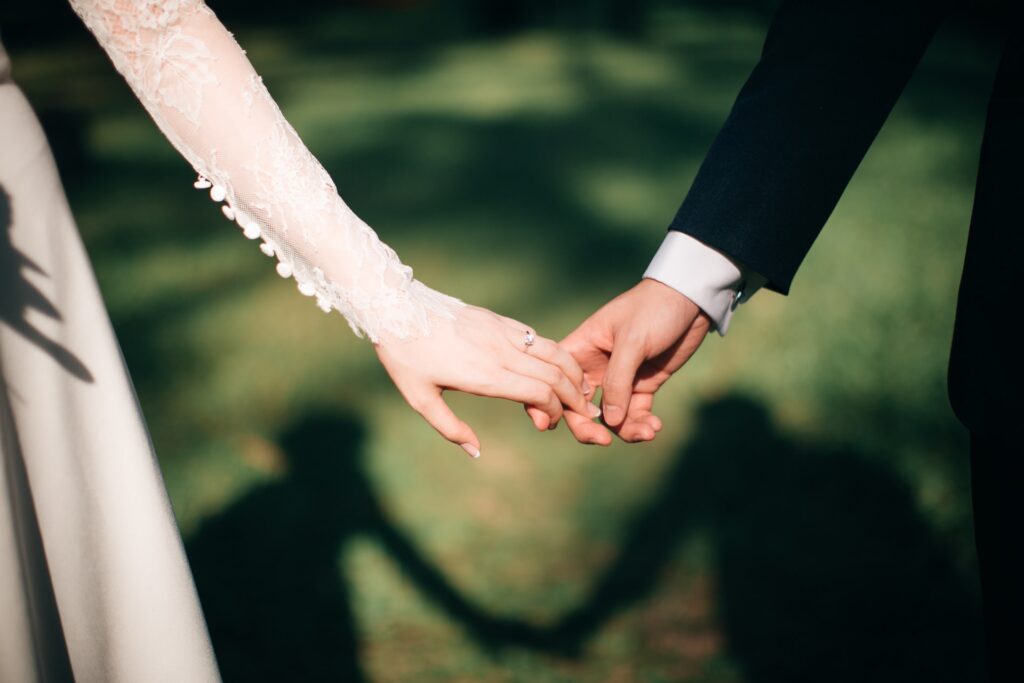 You've fallen in love and plan to say, "I do." Now your every waking moment is filled with visions of the dress, the rings, the flowers, the honeymoon and more. But, have you thought about insurance?
No, it's not romantic, but it is a practical way to gain some peace of mind. After all, what would happen if something went wrong with the venue or your rings got stolen? Insurance can help you plan for these and other scenarios – find out how below.
The Big Day
According to TheKnot.com, the average cost of a wedding now exceeds $25,000. When you make an investment of that size, it's a good idea to protect it. What if the caterer cancels the morning of your wedding? Hiring a replacement the day-of might cost you four times as much. What if the reception site floods a few days beforehand and you have to change venues? What if the groom gets sick and must be hospitalized? Event insurance typically covers unforeseen and sudden issues like these related to the reception site, inclement weather, vendor no-shows and illness or injury.
So, where to start with purchasing a policy? Talk with your venue and vendors about their liability insurance to help determine where you might need additional coverage. Then, work with an independent insurance agent to purchase event insurance for your wedding.
The Bling
Engagement and wedding rings can represent a sizeable investment in and of themselves. You'll want to update your renters insurance, condo insurance or homeowners insurance – as well as your home inventory – to reflect their value. Is there an opportune time to do so? Yes: as soon as possible. Don't put it off until after you've settled in to a regular routine following the honeymoon. As soon as you purchase the rings, call your independent agent to protect them.
The Presents
We've all heard the horror stories of wedding gifts being stolen. You can always purchase an extra policy to cover yourself from potential loss – whether the gifts are stolen off your front porch or lifted from the gift table at your reception. Policies typically cover a pre-defined period of time before or after the wedding and require you to file a police report if something does go missing.
After the wedding, you'll want to add your new household goods to your home inventory in case of a personal property claim on your renters, condo or homeowners policy. You can check with your independent agent whether you need to purchase more personal property coverage to protect your new belongings, especially items such as china, silver, collectibles and family heirlooms. These and other items that appreciate over time may need separate coverage. Create a list of these items and discuss them with your independent agent.
The Honeymoon
Finally, it's time to relax after months of sweating over pulling off the perfect day. But, the honeymoon isn't exempt from unforeseen circumstances, which is where travel insurance comes into play. Polices often address trip cancellation, trip delay, medical insurance and more. The travel experts at Frommer's say a policy should cost about 3 to 8 percent of your trip's value. If you're interested in protecting your trip, talk to us about the policy that's right for you.
Your wedding day and your honeymoon should be some of the happiest times of your life. Putting a little extra effort into insuring your investment will put you on the path to living happily ever after. Best wishes and congratulations!
Reposted with permission from the original author, Safeco Insurance®
Top image by UnSplash user Jeremy Wong Weddings used under Creative Commons Attribution 2.0 Generic license. Image cropped and modified from original.